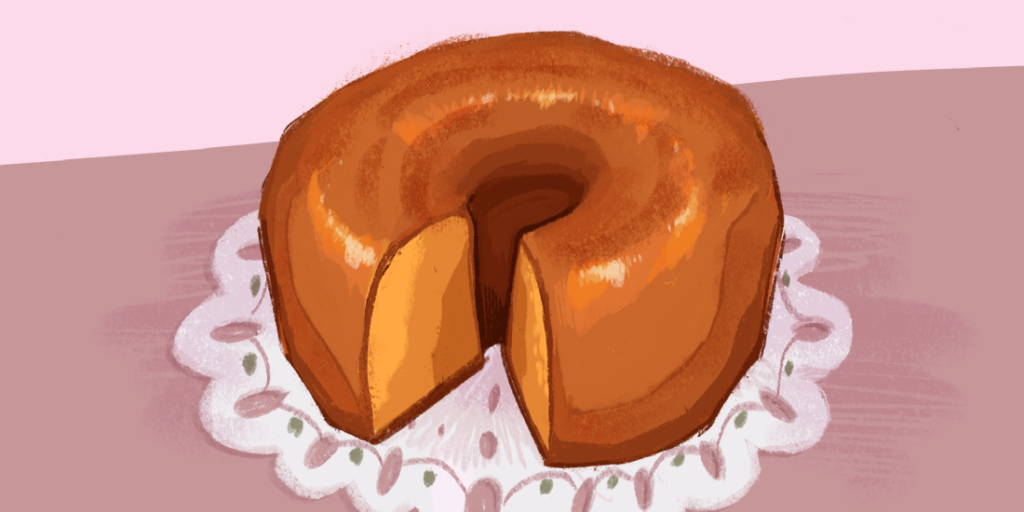 Illustration: Beatrice Toreborg
Brazil ''Bolo de Milho'' - 6/11 Recipes from All over the World
Today, we will travel to Brazil, by making ''Bolo de Milho''. My friend, Leticia, suggested this delicious recipe, that is so easy to make! It is a famous Brazilian dessert, perfect for an afternoon snack or fika. Enjoy!
3 eggs
1 can of corn with water (use the blender to grind corn)
¼ cup oil
1 can condensed milk
2 tablespoons all-purpose flour
1 cup fine corn flour
100g fine grated coconut
1 tablespoon baking powder
Preheat the oven to 350°F.

Add eggs to a bowl and mix for 5 minutes.

Add corn, oil and condensed milk. Mix well.

Add the cornflour and the grated coconut. Mix well.

Add baking powder, mixing just enough to blend with the cake batter.

Spray a cake pan with some coconut oil.

Pour cake batter in the prepared pan and bake for 40 minutes or until a toothpick comes out clean.

It is ready!
Credits to my friend Leticia for the info.