A place to live is not guaranteed simply because you got accepted to Malmö University.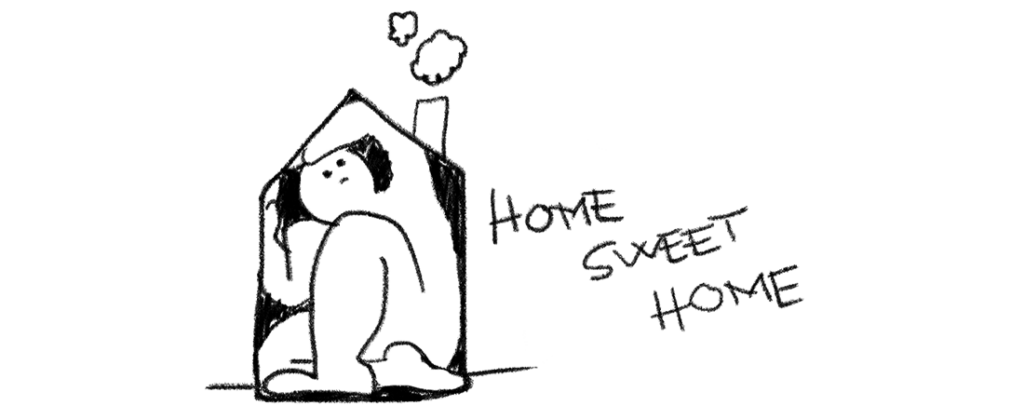 Bild av: Simine Azarnoush
Finding apartments in Malmö
If you've just been accepted to Malmö University, but you're not from the city or you don't have friends or family you'll be staying with, chances are that you're looking for a place to live. 
Malmö University does not have a traditional campus where all the lecture halls, dining halls and residence halls are all assembled in the same area. A place to live is not guaranteed simply because you got accepted to the school. While there are around 2200 student residences in Malmö, they are scattered across the city. And while these are the official student apartments, there are lots of people who are renting rooms, or even whole apartments, to students. Here's how you can find them.


1. Housing ads:
Hemma – The Student Union's own housing portal
Through Hemma you can find apartments and rooms uploaded by people living in and around Malmö. The Union always checks up on the uploaded ads but you should always be careful when renting in second hand and never pay upfront! 
Blocket Bostad – The biggest digital marketplace in Sweden
While Blocket started as an online second hand shop, it has now expanded to providing housing ads for rooms and apartments alla around the country. They offer both first hand and secondary contracts for apartments and rooms.
2. Facebook groups
Moving in from another country? The Facebook group "International Malmö Student" is a great way to find people who will be studying the same programme, and possibly find housing. It's not uncommon for students to create posts explaining who they are, what they are studying and that they are looking for housing. Fellow students send PMs or comments if they have an offer which might suit you.
Lägenheter uthyres i Malmö & Lägenheter i Malmö
Two large public groups where you can introduce yourself, let landlords or renters know what you need and for how long, and hopefully find something you like.
3. Waiting lists
Malmö University's waitinglist
Malmö University has a waiting list you can sign up to in order to get student accomodation, and you will be contacted as soon as there is something available.
You can get in line for 300 SEK/year and get a first hand contract on a student apartment, or any other regular apartment as well. However, the shorter time you've been in line, the smaller are your chances of getting an apartment. If you're staying in Sweden for several years, it might be a good idea to sign up since you'll be able to increase your chances as time goes by.
However, you need to have in mind that it's not guaranteed that you'll get offered an apartment exactly when you need one. Unless you've already been in line for at least half a year or a whole year, fully relying on waiting lists and not looking for apartments on your own is not recommended.
4. Contacting private landlords
You can always try to email private landlords in Malmö and ask them if they have any apartments available, or have them contact you as soon as something becomes available. A full list of all the municipal and private landlords can be found here. 
---
A real life example
While there seem to be a lot of options, it's not always easy to find an apartment in time and we recommend that you start searching as early as possible. Max Nyberg, who moved down to Malmö from a different part of Sweden to study, shared his experience using the different forums and lists.
He's been studying at MAU since 2018 and started looking for apartments with his then partner in Malmö the second he got accepted to the school. They started off on Blocket and found a two room apartment, which they got on a secondary contract. They signed up to Boplats Syd 1-2 months after they moved down to Malmö, so that they could eventually get a first hand apartment. They lived together in the apartment from Blocket for about a year, but found their next apartment through Boplats Syd using his partner's place in the queue. When it was time for Max to find his own apartment, he used his own place in the Boplats Syd queue. 
His biggest challenge was timing the resignation of his current apartment with finding a new one. The period of notice for his current apartment was 3 months, which means that even if he already had a new apartment to move into, he was legally obliged to pay rent for 3 more months for his current apartment. So, in order to avoid paying double rent for 3 months, he gave up the apartment and hoped to find something by the end of the third month.
"When I lived in the second apartment, I felt very stressed about getting a new place. I was both a bit afraid of getting something bad, but also a bit worried about ending up without an apartment. I browsed apartments every month, I had Boplats Syd and Malmö Cityfastigheter but I was still worried because of the uncertainty of where I would end up. I signed up everywhere, Akelius, Heimstaden etc. Akelius has no queue system, they go after budget and you need luck. but it went well in the end! By the end of September I was first in line for 3 apartments with 2 years accumulated on my queue time from Boplats Syd."

He gives the following advice to people who are moving to Malmö: "I recommend using Facebook groups, like Lediga lägenheter i Malmö, or Blocket.se. The only downside is that it's a secondary apartment and you might not really want to live at somebody else's place. The rent is way lower, but you'll have less freedom. If you're brave and you're lucky, you can email private contractors and ask if there are apartments available. It depends on how outgoing you are and what contacts you have, but there are lots of people renting their places."